Stephen F. Austin High School


Class of 1968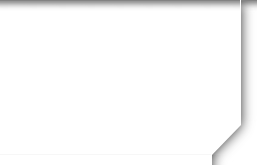 Message Forum
08/06/17 06:50 PM
#1

Did your life turn out like you thought it would at age 18?
02/21/20 11:17 AM
#2


Flying is still my favorite thing to do. Learned to fly my uncle's single engine Cessna in my teens. Now, I fly with angels among us!!
02/22/20 10:01 AM
#3

I did not know you were a pilot! I learned to fly airplanes when I was 17 and went on to fly helicopters in the U.S Army.
02/22/20 03:17 PM
#4

The things you never knew about people! I started taking flying lessons at Atlas Aviation at the Hobby Airport (it was Houston International Airport then) in 1960, and although I worked as a physician, I did flight instructing and air taxi work until I was about 50 yrs. old. We should have had a flying club.
01/04/22 04:20 PM
#7

Thanks to all my old friends for the many birthday wishes I recieved. It has been a great day of seeing some oldnames , only wish I could have spoken to a few! Hope all stay healthy , already wealthy and we all much wiser!!! Love my old school , was the best part of my life!

Jim Hall