Stephen F. Austin High School


Class of 1968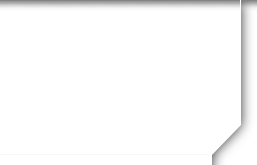 Not a member?
JOIN HERE
Find and click on your name.

You're invited to our 70th Birthday Party!
RSVP and PAY ONLINE using the Links on the left!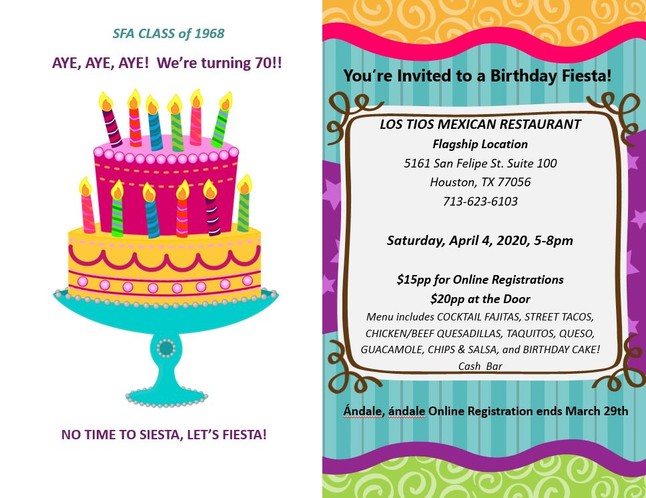 HAS YOUR LIFE TURNED OUT LIKE YOU THOUGHT IT WOULD AT AGE 18? CLICK HERE TO SEE WHAT YOU WROTE IN THE YEARBOOK ! Chances are that even if it didn't, you wouldn't have changed a thing! Click on OPEN FORUM to share your thoughts

CLICK HERE TO SEE TIME-LAPSE CONSTRUCTION PHOTOS of our school's $80 Million renovation streamed from cameras mounted on top of the school construction site.
50th CLASS REUNION WEEKEND, April 27-28, 2018
How do you make a PERFECT 50th CLASS REUNION? Watch the fun video above to find out.
The name of our Facebook page is SFA Class of '68 – 50th Reunion We are a closed group limited to SFA 1968 graduates. Only we can see posts. It's a great way to stay in touch with old friends and get updates about our class!
ANNOUNCEMENTS
•

Click on the Links in the left column to see these great videos:

1. Holiday Video Albums: has personal holiday photos from Classmates living in different cities and states, plus photos from our SFA68 Holiday Gathering on December 8, 2018.

2. 50th Reunion Photo Guestbook: has pictures of everyone who attended the reunion.

3. SFA68 Yearbook Slideshow: has 280 slides and includes ALL yearbook photos (shown at Reunion).

4. Table Talk: has interesting facts about our Classmates (brochure placed on the Reunion Tables)

5. 50th Reunion Photo Gallery: has over 180 photos uploaded by Classmates.

6. Vintage Brigade Video: vintage reels published by the Scottish Brigade Alumnae Association.

7. Brigade Video by Bevil & Diane: a look at the memorabilia we found at the UH Library-Special Collections Room.

8. Memory Boxes: Bevil & Diane take a look at the high school mementos they saved for 50 years.

9. DEMO Days at SFA Video: demolition status at June 15, 2018

10. Austin round-up Video: Patsy Moye McPherson shows copies of the school newspaper

11. 80th Anniversary Video: 80 Year Celebration Video published by HISD (1937-2017)