Stephen F. Austin High School


Class of 1968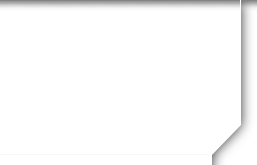 Not a member?
JOIN HERE
Find and click on your name.

OUR 70th BIRTHDAY PARTY WAS CANCELLED DUE TO THE CORONAVIRUS.
IT WILL BE RESCHEDULED AT A LATER DATE .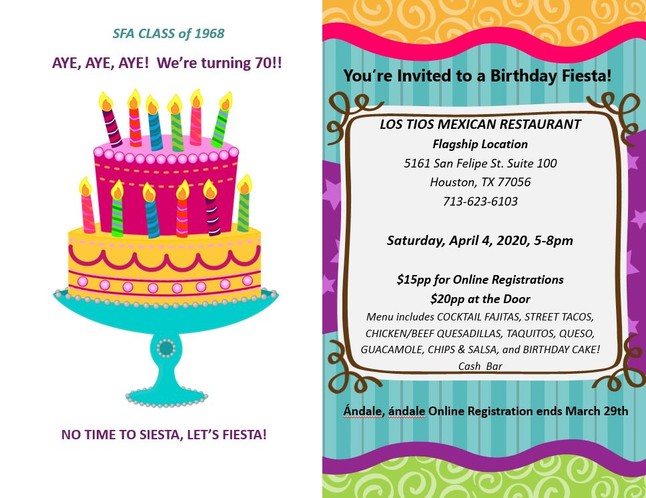 HAS YOUR LIFE TURNED OUT LIKE YOU THOUGHT IT WOULD AT AGE 18? CLICK HERE TO SEE WHAT YOU WROTE IN THE YEARBOOK ! Chances are that even if it didn't, you wouldn't have changed a thing! Click on MESSAGE FORUM to share your thoughts.
CLICK HERE TO SEE TIME-LAPSE CONSTRUCTION PHOTOS of our school's $80 Million renovation streamed from cameras mounted on top of the school construction site.
50th CLASS REUNION WEEKEND, April 27-28, 2018
How do you make a PERFECT 50th CLASS REUNION? Watch the fun video above to find out.
The name of our Facebook page is SFA Class of '68 – 50th Reunion We are a closed group limited to SFA 1968 graduates. Only we can see posts. It's a great way to stay in touch with old friends and get updates about our class!
ANNOUNCEMENTS
•

Click on the Links in the left column to see these great videos:

1. Holiday Video Albums: has personal holiday photos from Classmates living in different cities and states, plus photos from our SFA68 Holiday Gathering on December 8, 2018.

2. 50th Reunion Photo Guestbook: has pictures of everyone who attended the reunion.

3. SFA68 Yearbook Slideshow: has 280 slides and includes ALL yearbook photos (shown at Reunion).

4. Table Talk: has interesting facts about our Classmates (brochure placed on the Reunion Tables)

5. 50th Reunion Photo Gallery: has over 180 photos uploaded by Classmates.

6. Vintage Brigade Video: vintage reels published by the Scottish Brigade Alumnae Association.

7. Brigade Video by Bevil & Diane: a look at the memorabilia we found at the UH Library-Special Collections Room.

8. Memory Boxes: Bevil & Diane take a look at the high school mementos they saved for 50 years.

9. DEMO Days at SFA Video: demolition status at June 15, 2018

10. Austin round-up Video: Patsy Moye McPherson shows copies of the school newspaper

11. 80th Anniversary Video: 80 Year Celebration Video published by HISD (1937-2017)